Temporary Metal Fence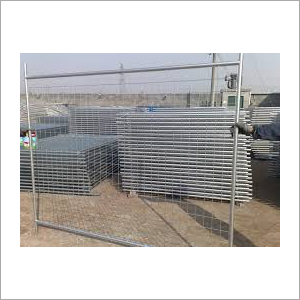 Temporary Metal Fence
Temporary Metal Fence Panel

Temporary Metal Fence provides best in class fabricated panels that are hand crafted and start to finish. It is guaranteed to please and last. It is constructed by using conventional techniques and best in class materials. This panel is made available in different sizes to fulfill your requirements at different sites like carnivals, or other festivals and events. This fencing is easy to setup and tear down to save time. The provided Temporary Fencing is used to construct a safe enclosure for tennis courts, playgrounds and other such areas.
Safety.
Our system does not use heavy base blocks therefore eliminating two of the major safety hazards (ergonomic hazard and trip hazard)

Cost Saving.
Our system costs less per linear metre to purchase and is stronger, therefore eliminating any maintenance costs.

Strength.
Our system is stronger than traditional methods meaning it does not blow over in strong winds. This also means that advertising can be placed on the erected fencing. The advertising more than pays for the cost of fencing. It usually provides a new income stream.

*Please note that we can provide a more economical panel using lesser quality tubing and chain link, typically laced on all four sides. This budget friendly style is available on per quote basis for truckload quantities.

Features:

Frame constructed of galvanized 2" diameter, 1/8" wall tubing.
3" x 2" x 1/8" galvanized mesh welded to the pipe uprights and horizontals
Galvanized saddle clamps, nuts, bolts used to attach panels together.
Frames measure approximately 8'0" x 6'0" high
Stands made of same 1-1/2" diameter tubing with slightly smaller uprights for panels to fit over.
All joints are welded and sprayed with a galvanized paint to cover any exposed metal.
Panels come in 4 sizes measuring 6' high and 8', 10', 12', or 14' wide. Variety of widths give you flexibility upon installation.
Available with different bracing options.
Panels also available with 3' wide opening pedestrian gate pre-hung in panel with hinges and pad-lockable latch.
Other sizes, grades, and options are available on a per quote basis.
If your project requires emergency exit, check out our Pre-Fabricated and Pre-Hung Panic Bar Gates!
- Application:
1. Public building fence
2. Private place fence, Where visibility is desirable
3. Residential perimeter fence
4. In Parks, Zoos and nature reserves
5. Key infrastructure facilities
6. Warehouses
7. Factories
8. Important government buildings
9. VIP residential areas
10. Power plants (Nuclear and Thermal)
11. Telecommunication facilities
- Advantage:
1. Vandal resistant, Low maintenance
2. Strong and reliable security
3. Simple structure, Attractive appearance
4. Easy installation, Convenient transport